Strange Things Are Happening
Mekanism created a supernatural intro to the Pepsi Super Bowl Halftime Show featuring Katy Perry. Pepsi did not want to release the commercial ahead of the air date, so they asked us to find some interesting ways to bring the idea of - strange things are happening in the desert - to life in the real world. Creating buzz on the ground in Phoenix and across the world.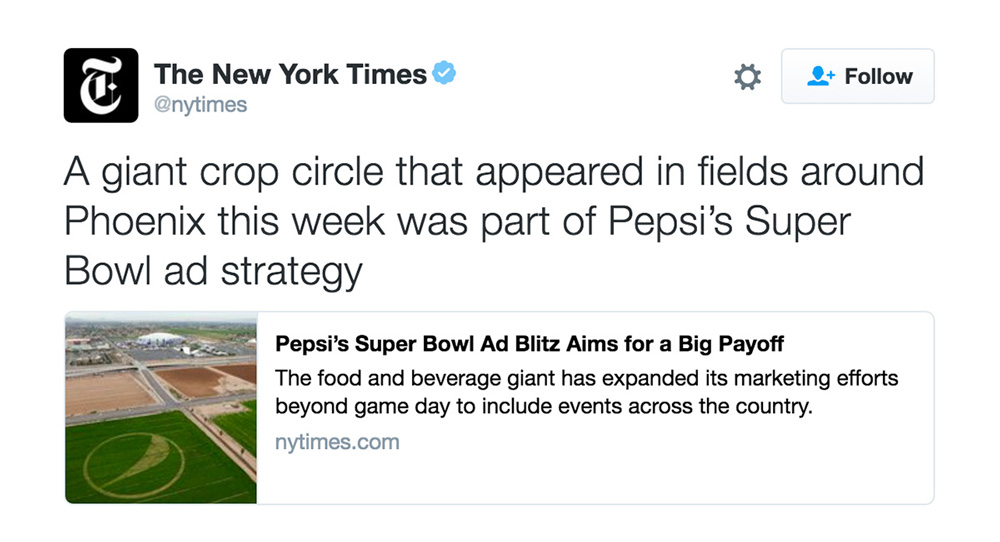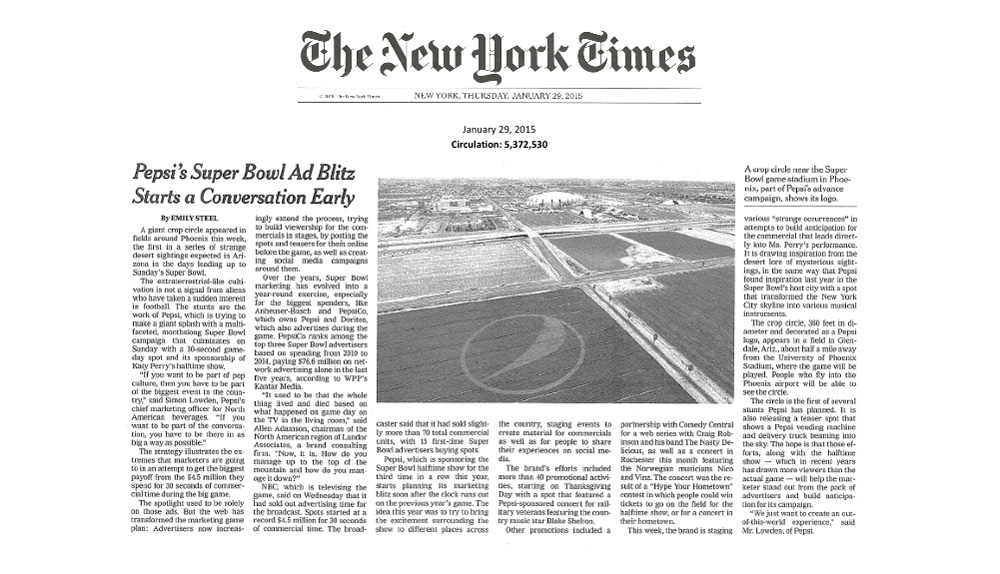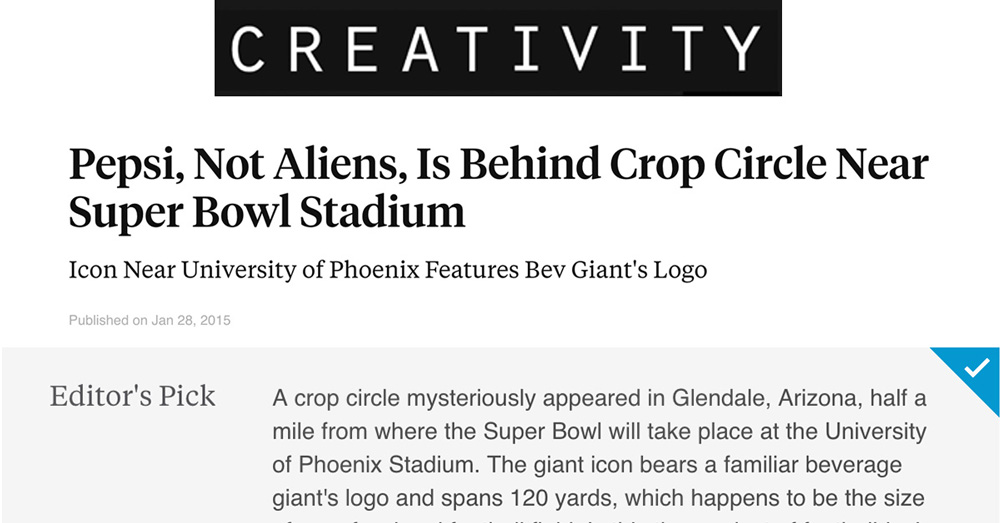 Crop Circle
We created a crop circle in the shape of the Pepsi logo, roughly the size of a football field, directly across from University of Phoenix Stadium. The crop circle was featured in the New York Times and was a Creativity Editor's Pick.
Phoenix Lights Reenactment Stunt & Cryptic Projections
We also recreated a famous supernatural encounter over the skies of Phoenix.